Camino de Levante Photo Journal
Epilog - Camino de Santiago and Bilbao
On 9 May, I left Santiago by bus heading for Pamplona at the beginning of the Camino Franšais to begin my shortest walking of the Camino. I walked with my brother, Marty, for four days. Then I headed for Bilbao to go to Germany.
Before joining Marty in Obanos, I stayed a night in the refugio in Puente la Reina on the anniversary of Petra and my meeting. It was in that very refugio in 2003.
I had walked with Marty in 2007 for a seven days to help him get started. He only made it to Burgos that year. This year he made it all the way to Santiago. I left him in Los Arcos.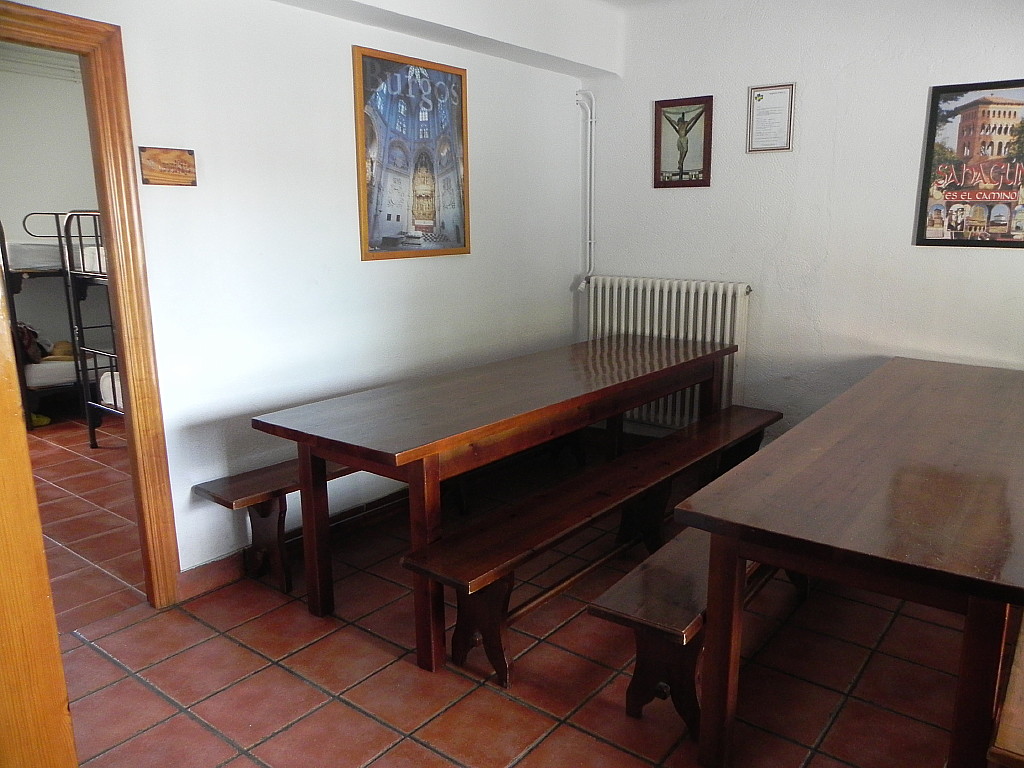 I found my way to Puenta la Reina and was there on 10 May exactly nine years after Petra and I met at this very table in the refugio there. (10 May 12)
Marty and I met the next day at Obanos and sat around over coffee and beer before walking to Eunate. (11 May 12)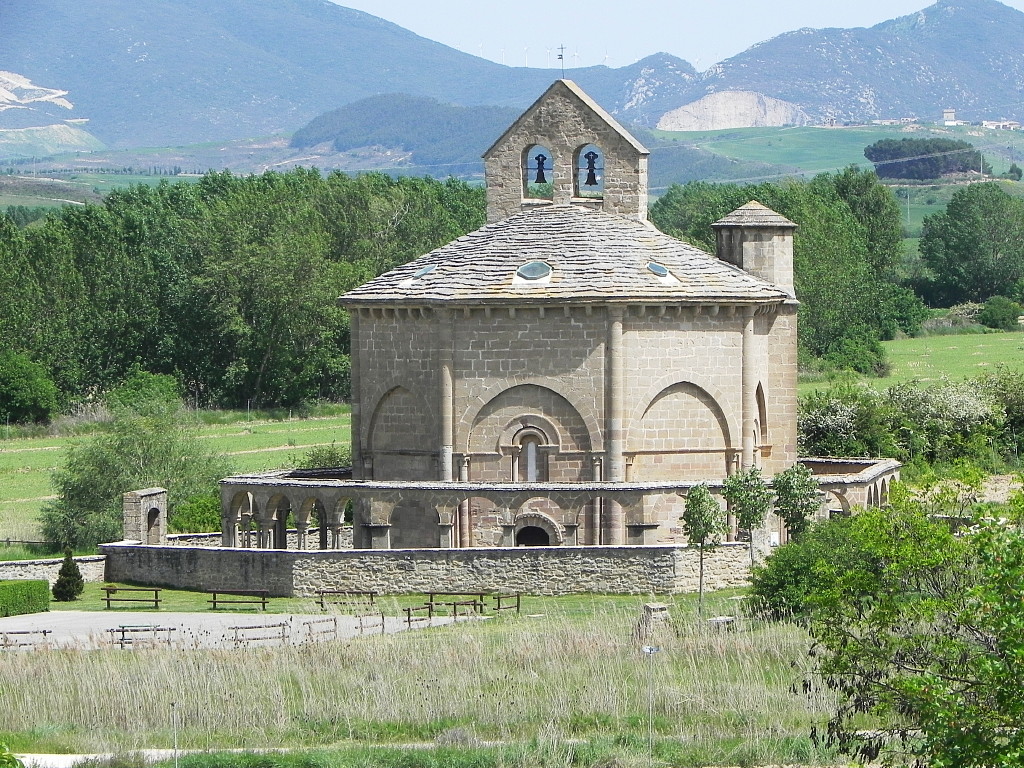 This is one for the best pictures I have taken of the Templar chapel at Eunate. (11 May 12)
Marty leaving Obanos the next morning. Look what he did to that nice folding mat. He cut it in half! (12 May 12)
We walked together for five or six days. (13 May 12)
A Spanish fields are full of poppies this time of year. (13 May 12)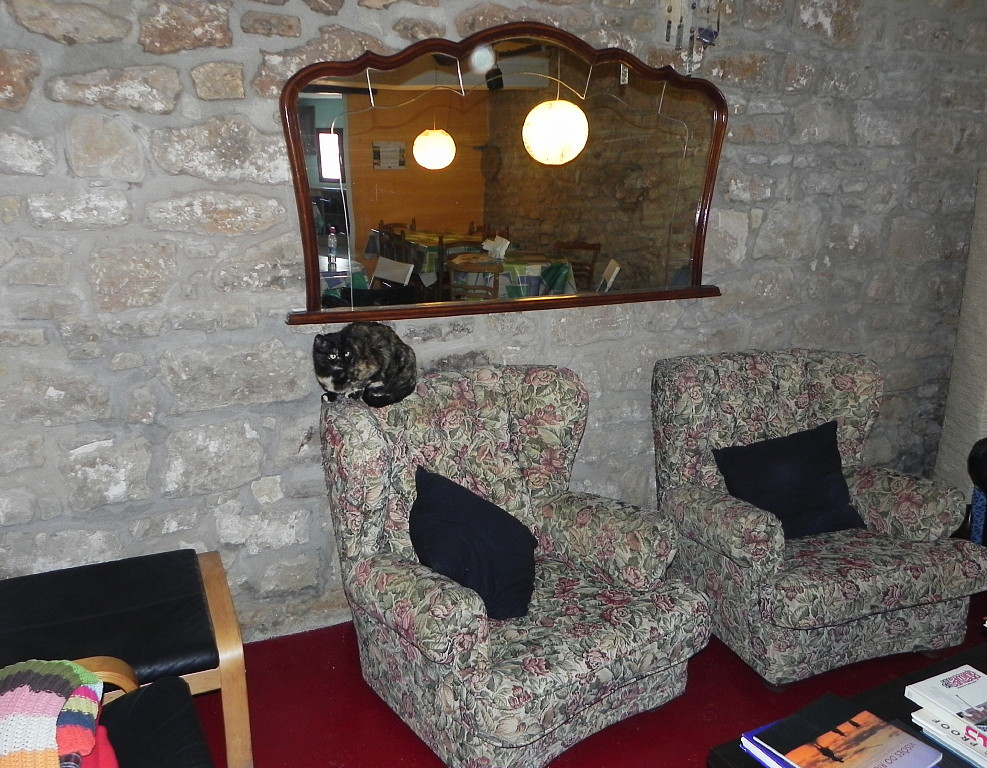 The inside of a fine refugio in Villatuerta before Estella. (13 May 12)
The entrance hall of the same refugio. (13 May 12)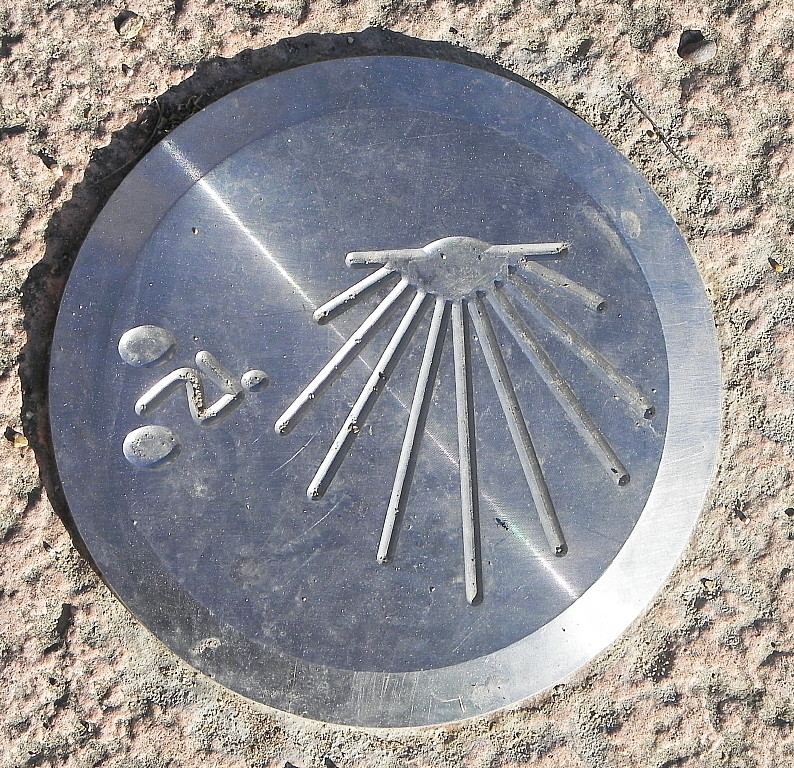 (14 May 12)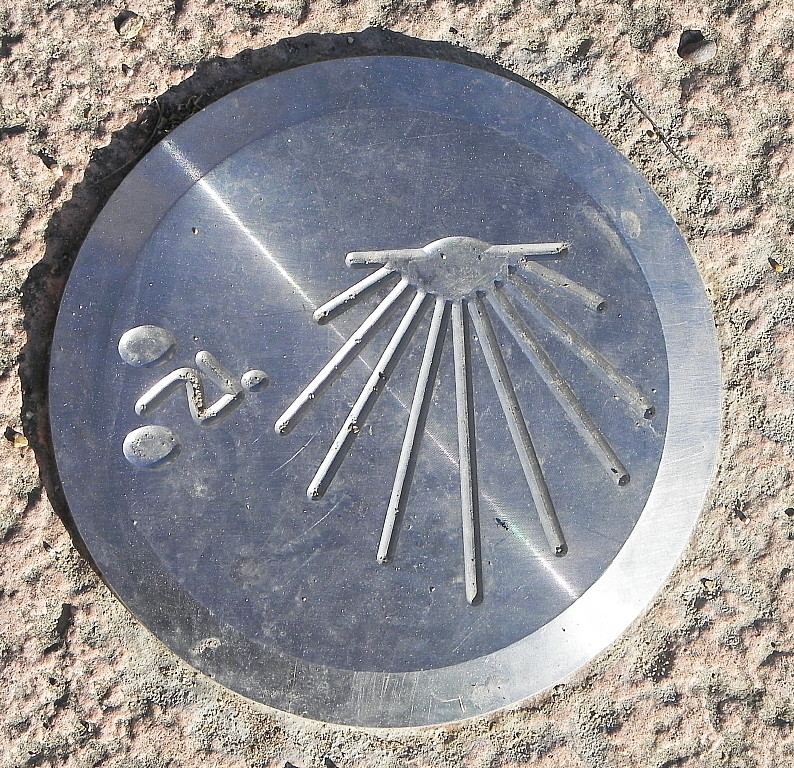 A fancy, new, never-seen-before Camino marker in the street in Villatuerta. (14 May 12)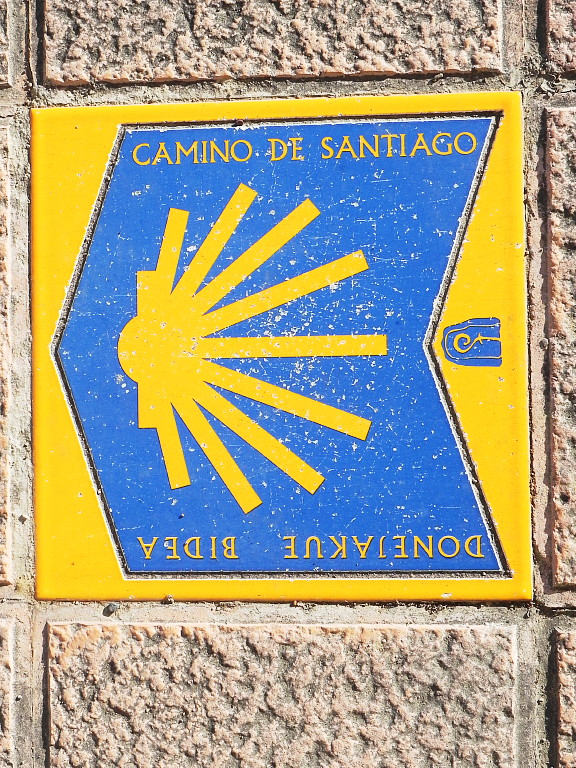 And yet another new marker in Villatuerta. (14 May 12)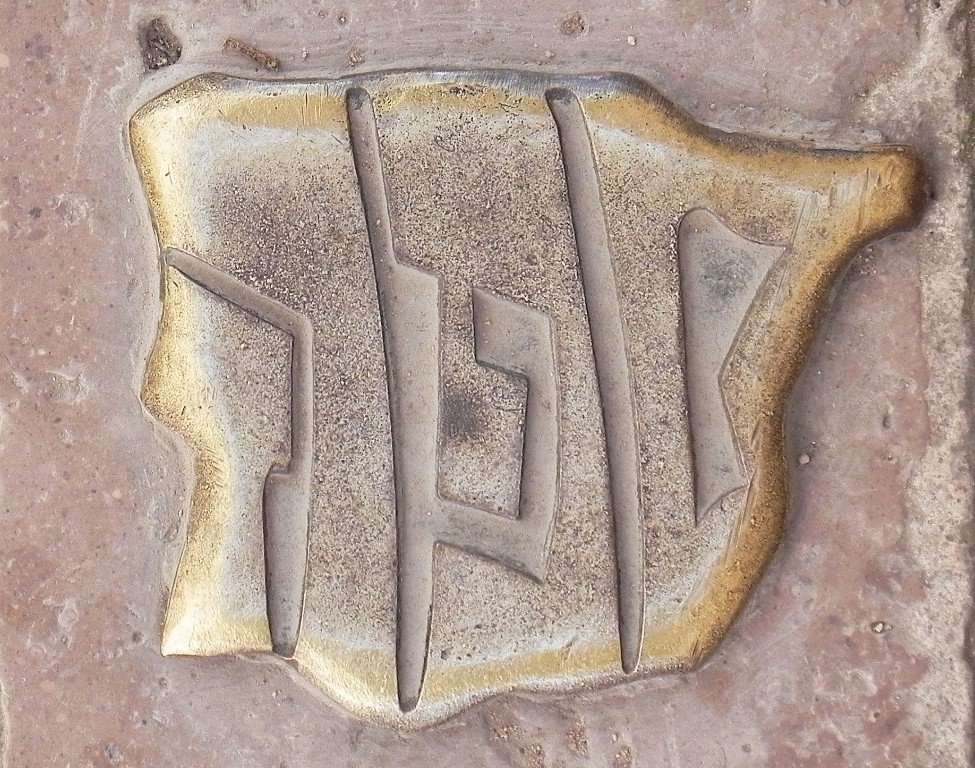 And yet another new marker, this one in the streets of Estella alternating with the standard shell marker. (14 May 12)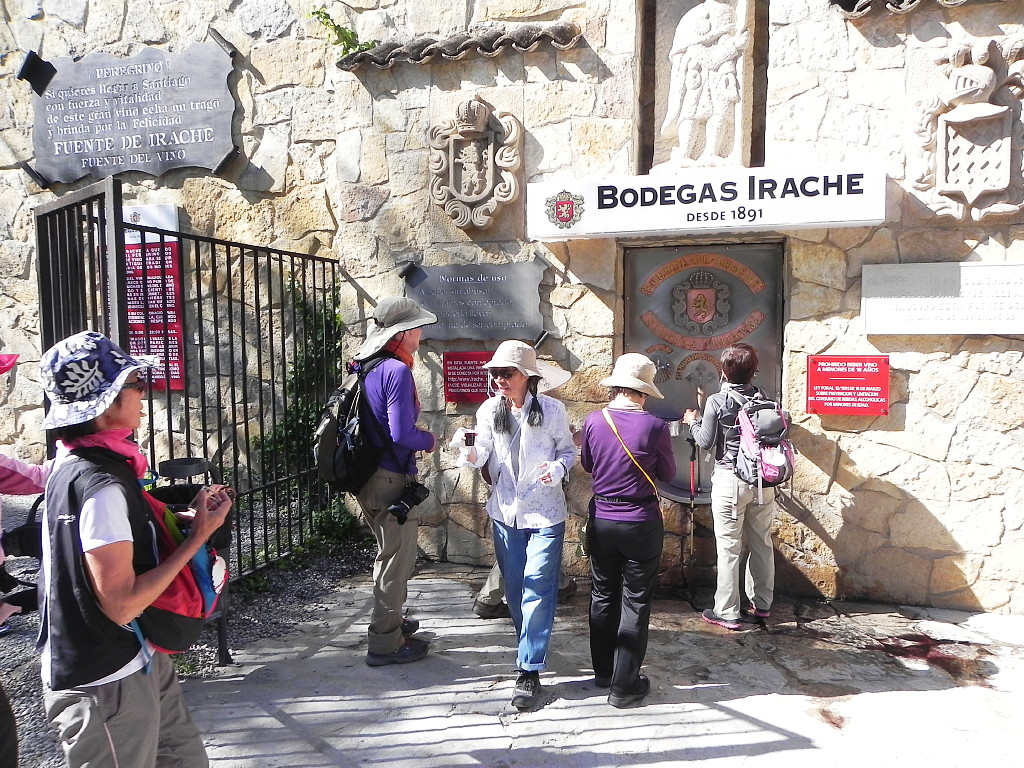 Outside Estella at Irache, they serve a bitter wine at this public fountain. Wine from a fountain! (14 May 12)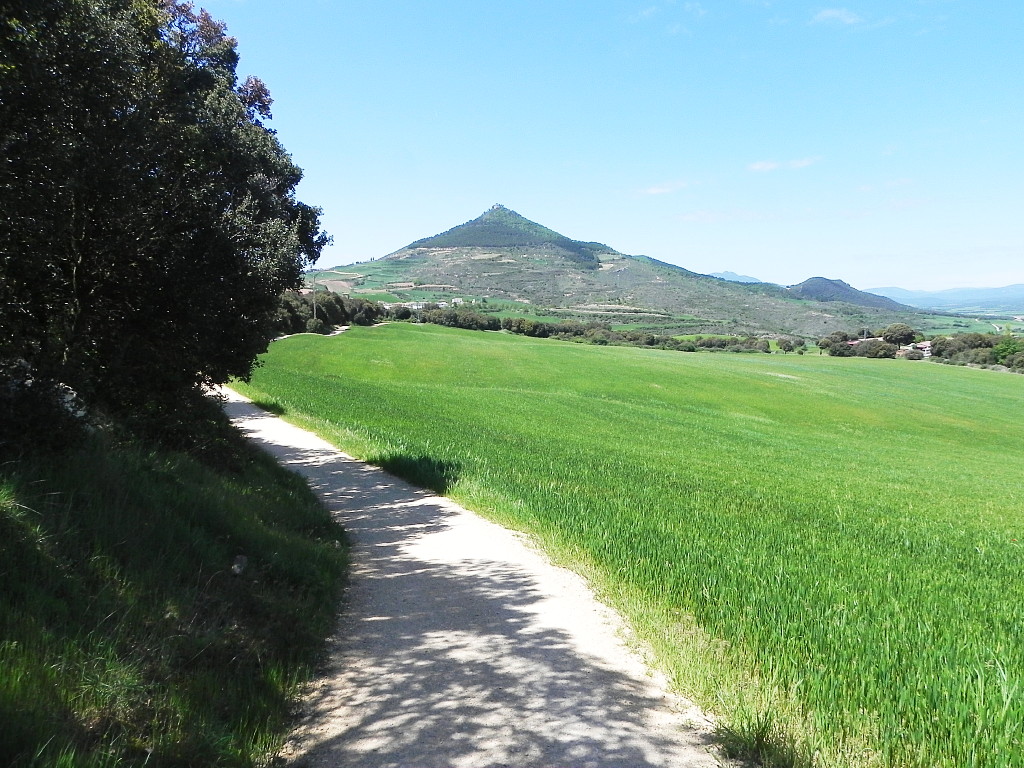 The Manjarin mountain. The path has changed significantly from how it looked the first time I walked the Camino in 2003. The 2003 path looked line this. (14 May 12)
After Los Arcos, I left Marty to his walk and took a bus to Bilbao to catch a plane to Germany to join up with Petra.
A Bilbao park. (15 May 12)
The Bilbao riverfront. (15 MAY 12)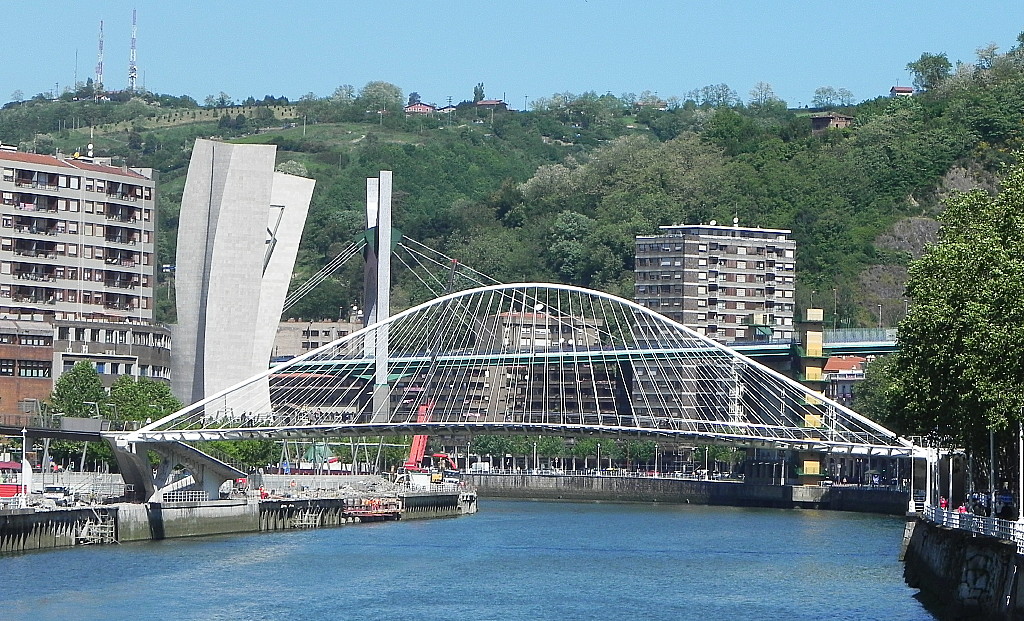 Bilbao bridges (16 May 12)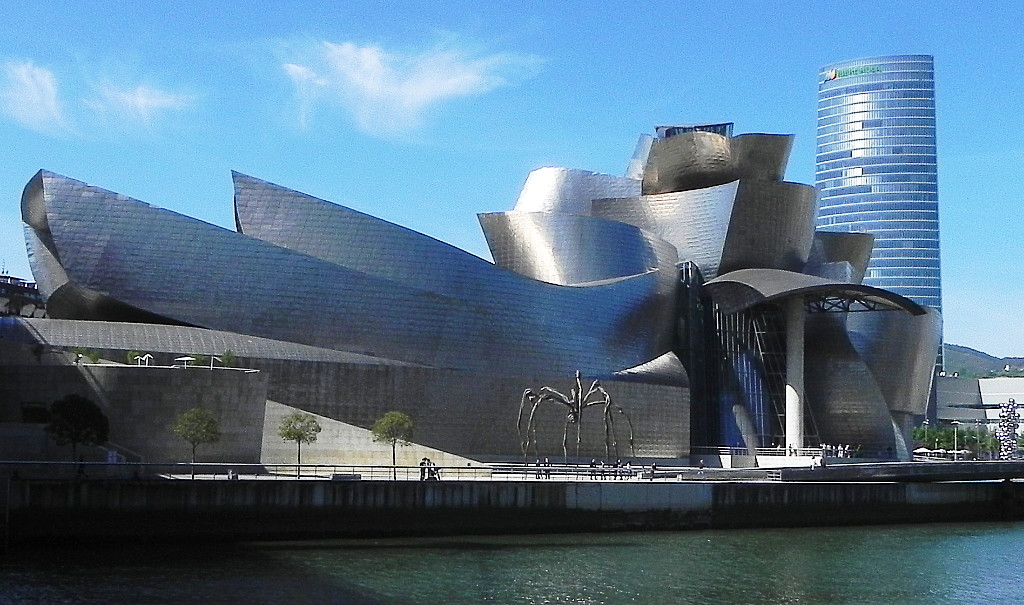 The Guggenheim Museum in Biabao. (16 May 12)

Back to top.

Copyright © 2012 Mike Metras, www.PilgrimageCreations.com /td>